Disaster Preparedness Centers
By constructing Disaster Preparedness Centers, the Society aims to provide rescue victims with daily necessities in a timely fashion following a disaster, demonstrating the Red Cross humanitarian spirit. The Society also established the Disaster Preparedness Center Management Guidelines and set aside a NT$800,000 disaster relief reserve fund for each branch. With regards to disasters caused by typhoons and earthquakes, we established the Minor Disaster Relief Guidelines with the intent to provide the most immediate relief to disaster victims. At present, we are Taiwan's sole rescue preparedness resource logistics network. From here the Society will strive to strengthen collaboration with the government and other NGOs in terms of communication, coordination and cooperation.

Our Disaster Preparedness Centers have the following supplies stocked:

Relief Supplies
Tents, sleeping bags, blankets and other daily commodities.
Tents (Type 1)
Tents (Type 2)
Daily Commodities Set
Wool Blankets
Summer Blankets
Twin-size Comforters
Relief Equipment & Devices
Water pumps, disc-shaped cutters, car rescue units, emergency lighting equipment, rescue ropes, wet suits, etc.
Water Pumps
Disc-shaped Cutters
Portable First Aid Kits
Small Generators
(For emergency lighting equipment)
Liferafts
Liferaft Motors (30P)
Communications Equipment
Radios, handheld transceivers, radio transceivers, satellite phones, etc.
Radio Transceivers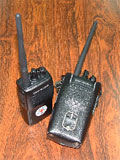 Handheld Transceivers
International Maritime Satellite Telephone
IDT Telephones
Transportation Equipment
Relief vehicles, 3.5-ton supply delivery trucks, etc.
3.5-ton Supply Delivery Trucks
Relief Vehicles
Relief Volunteer Equipment
Heavy-duty flashlights, rope, gloves, face masks, helmets, and basic tool kits.
Heavy-duty Flashlights
Basic Tool Kits